Ultrasound picture frames
Danalana wrote: Did any of you get one with your other child(ren), or are you planning on getting one with this one? There are a few that I really like, but I'm not sure which i like the most...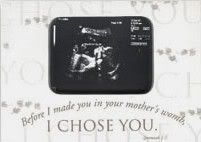 Danalana replied: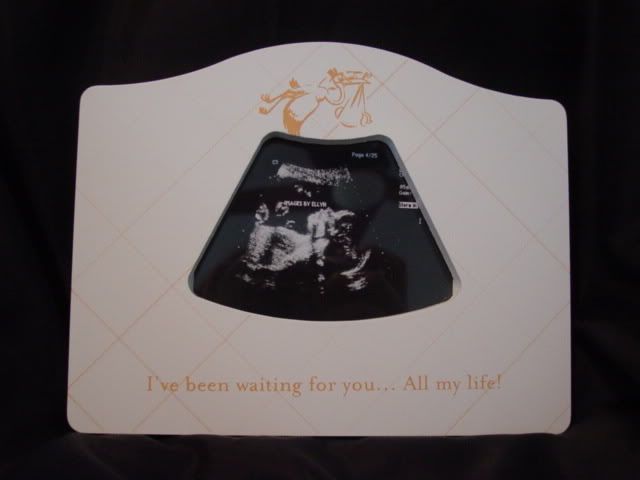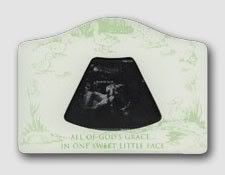 moped replied: Awww those are super cute - I don't have and likley wouldn't. If you saw how many pictures i have in my house you would die! I have a file on my computer of US pics etc!!!!!!!



You should get one
Danalana replied: Yeah, I should. Well, I'm gonna use a couple for my scrapbook, as well as my pregnancy test. But I gotta have one of those picture frames...they're just too cute. There's one that says "The first time ever I saw your face..." Wow, I'm so emotional today...I just want to cry!
Heather replied: awww, it is an emotional time...you are allowed to be

I have never framed my US pictures, just placed them on magnets for the fridge. And will move them to a scrapbook if I EVER get around to it. LOL...it has been 5 years since Alison was born and I have yet to do any scrapbooking seriously.

Those are beautiful frames though!!
Mommy2Isabella replied: I don't have any U/S pictures of Bella framed ...

very cute frames you found !
DillsMommy replied: Those are so cute!! I love the "A miracle waiting to be seen" one.

Sam & Abby's Mom replied: I put Sammy's US pic in a small silver frame. Now, its on our fireplace mantel next to his hospital pics. All of his other US pics are in his baby book. I dont have any of Abby's framed,,,they are just in her book. I have one set aside and I plan to frame it. Gotta keep it fair. LOL

I really like all of the frames. You wouldnt be going wrong with any. I think my favorite is number 3. The one with the stork that says 'I've been waiting for you............all of my life'. I didnt have my first until I was 34,,,so maybe that's why I'm partial to that frame.




MoonMama replied: Those are really cute!

I've never seen them, I do have some of Braedin's U/S pics framed but I did them.
Danalana replied:
I'll be just 2 months away from 34 when mine is born

lisar replied: I like them all.
MyBabeMaddie replied: I framed Madison's 18week u/s pic - The frame wasn't anywhere near those ones, it was just a little thing that said Baby on it or something like that - I put her hospital pic in it when she was born and moved the u/s pics to my scrapbook! I think its a good idea!
2BMom replied: Those a nice. Where did you find them? I might want one too!!!
Danalana replied: I just googled "ultrasound picture frames", and there they were