Napoleon Dynamite Fans - I owe you an apology....
luvmykids wrote: ...for thinking you'd lost your dang minds



I finally watched it on the plane and OMG I laughed so hard

I loved it so much I had to buy it and we watched it about a dozen times. Even Macie

walks around saying "Bow to your sensei"

and "Sweet"


my2monkeyboys replied: It's great, isn't it!?!?! One of my faves ever!!!!

Gosh!

Vote Pedro!






A&A'smommy replied:





I still haven't been able to make it through the whole movie yet

luvmykids replied:





DH and I have the whole Rex Kwon Do scene down pretty good

It's sort of embarrassing how many lines the kids quote

but since I love it so much they get away with it

jcc64 replied: I know every single line in that movie. It's on my top 10 all time favorites. Virtually flawless, imo!
Maddie&EthansMom replied: I need to watch it! I've been putting it off for so long. DH would love it. Maybe we'll watch it tonight.

I need some humor in my life. I wonder if it's on PPV.
mckayleesmom replied: I love that movie...


GO GET YOUR OWN TOTS

amynicole21 replied: So amazing. Love it!

luvmykids replied:
Colt says that at dinner everynight

And the other day Macie told me the milk tasted like the cow got into an onion patch



I really do love it, in fact I'll probably have to watch it again tonight now that I have lines running through my head

My3LilMonkeys replied: I just don't get that movie...I couldn't even watch it all the way through.

mom21kid2dogs replied:

Our friends forced us to watch that movie when we were on vacation with them two years ago. We still haven't forgiven them.

Now I know how my mom felt when we made her sit through "The Gods Must Be Crazy"~we thought it was hilarious, she thought it was stupid. Paybacks are heck!

My3LilMonkeys replied:
Now that was a funny movie!

PrairieMom replied:
Ugh! Gross!




redchief replied: Napoleon Dynamite is one of my all-time favorites too! It's time to dust off that DVD!
Calimama replied: Love it!!
~Roo'sMama~ replied:




The first time I saw it I fell asleep... I thought it would never end.

But the second time around it was hilarious.
My2Beauties replied: Am I the only person that hasn't seen it?

coasterqueen replied:
Same here. I think I'm missing the humor gene or something.

TheOaf66 replied: I am with the ones who didn't like it. I kept watching it thinking...many people told me this is funny, it has to get better at some point but it never did.

lisar replied: I still havent seen that movie. Sorry.
5littleladies replied: I honestly laugh harder at people quoting the dang movie than I do when I actually watch it.

~Roo'sMama~ replied:
Lol I do too!

It's hard not to laugh at our doofy husbands quoting stupid movies... I even laugh when they quote Kung Pow and I HATE that movie.

TheOaf66 replied:
Jennie loves when we quote Blue Collar Comedy Tour
Anchorman
Old School
Wedding Crashers
DVFlyer replied: Loved the movie.... own it.

If you liked the movie, you'll love this site...



http://www.albinoblacksheep.com/flash/ndsound
Crystalina replied: I still haven't seen that movie. I'll have to rent it.

So it's ok for kids?

DVFlyer replied: I don't remember any parts that would be bad for young kids..... they just won't understand why you are on the floor laughing...

Crystalina replied:
Oh.

It's that funny? Where have I been all this time?

DVFlyer replied:
I may have exaggerated a bit, but it is funny if you like this type of movie. I laughed and then realized how much it reminded me of myself in high school... which led to days of

and lots of therapy.



(that smilie doesn't apply.... I just wanted to use it because I thought it was cool.

luvmykids replied:
It's PG...there are a few things I usually don't promote, like calling someone an idiot

.

***I don't call this a spoiler but thought I'd warn anyway

There is one part where Napoleon waves at his neighbor who is face to face with a cow, the school bus passes between them, you hear the gunshot and all the kids scream....you don't see him shoot the cow but it's obvious, that is really the only part that I would say some people might not want their kids to see if they're young and sensitive to that kind of thing.
mckayleesmom replied: I think the funniest thing about that movie is the fact that you remember those things from high school. The cliques, the awful hairdo's, the music...etc....
PrairieMom replied: my kids have seen it multiple times.
Def. One of my all time faves. Even better if you see it drunk or at 2 am when you are dead tired. Things are way funnier at those times.
I can't believe there are people out there who still haven't seen it.

Boys r us replied: We love that movie...and I have a picture for you from Halloween!

this is my normally incredibly sexy husband: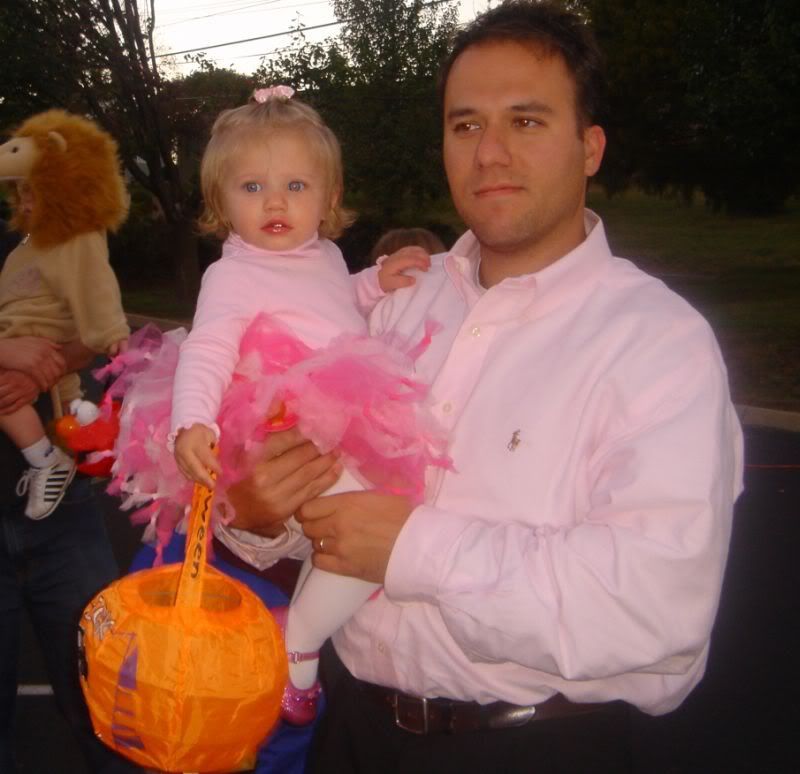 and this is him as Napoleon at Halloween(he transforms into a great dork..which I why I showed ya the first picture..lol..)


luvmykids replied: LMBO Nichole



HuskerMom replied:
That was the only part I thought was kind of funny, other than that I didn't like it.
AlexsPajamaMama replied:



I havent seen it either...guess I better add it to my blockbuster.com list
Twelve Volt Man replied: A great movie. It makes me wish my wife's name was Tina.
PrairieMom replied:
Tina! eat your meat!!

jcc64 replied: What's a "liger?"
redchief replied:
It's like a lion and a tiger mixed... bred for its skills in magic.

luvmykids replied:




PrairieMom replied: