A couple of pictures
Danalana wrote: Fresh out of the oven...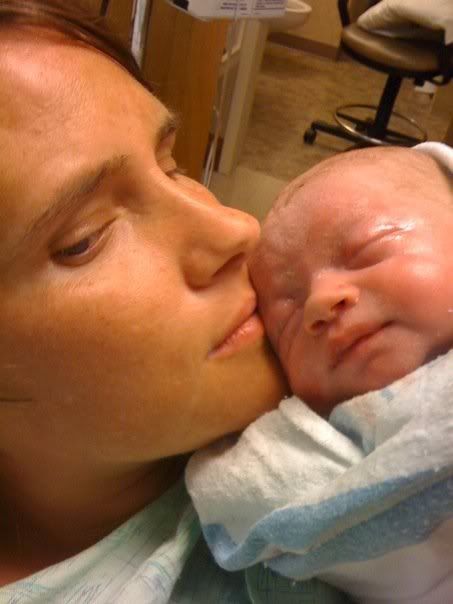 I think this was yesterday <3



Just wanted to share

My3LilMonkeys replied:

What a cutie!
mckayleesmom replied: awww...he is so cute and looks alot like his big bro..

boyohboyohboy replied: Dana, he is so pink and healthy looking! He looks like you could just kiss him non stop!
I miss that baby smell...
my2monkeyboys replied: He's beautiful!!! And I agree - he looks a lot like his big brother!



Mommy2Isabella replied: He is a doll!! DH and I both agree, he looks just like Kade ... they both have a lot of Richard in them



You sure make beautiful babies!!
MoonMama replied: Awww!


He is beautiful Dana, he looks just like Kade!


Insanemomof3 replied: He is so beautiful!!!!

MommyToAshley replied: Aweee, how precious. Thanks for sharing, that made my night as I can't help but to smile.

I love the first pic.

Glad to hear he is doing better.
3xsthefun replied: He is adorable!!

grapfruit replied: Aw, so cute

coasterqueen replied: He is so precious!!!

Sarah&Mackenzie replied: What a little sweetheart!

My2Beauties replied: Awwww he's precious in every way!

Crystalina replied: So sweet.

Danalana replied: Thanks, everybody



A small update...
They increased his feeding from 20cc every 3 hours to 30cc. He is still on Cpap, but it's only room air--no extra oxygen. The nurse thinks the doc might go to a nasal canula tomorrow

The arterial line in his umbilical line was removed, drawing us closer and closer to being able to hold him! He will be home very soon

I am so in love with him!
my2monkeyboys replied: How are things, Dana? I hope everyone is doing well!!